Alabama native, born in Mobile, Victoria Hallman has virtually spent her entire life performing in the music business. At age four she was entered in a Shirley Temple look-alike contest on WAPI-TV in Birmingham, Alabama. The host of the show, Cousin Cliff Holman thought that Victoria had enough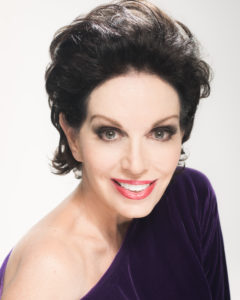 singing talent that he set up an audition at Heart Recording Studio with Kenneth Shackelford. Within two years Victoria was in Nashville being signed to a recording contract. She recorded 'Send My Daddy Home' backed with 'Merry Christmastime' which was released on Briar Records in 1961.
While still in grammar school, Victoria would perform on the Merv Griffin Show and the Steve Allen Show. As a high school student, she performed around the nation and also sang at the Republican National Convention for Richard Nixon. She would be a finalist in the Miss Alabama pageant and later worked as the pageant's vocal coach.
Her music inspirations include performers such as The Beatles, Leslie Gore, Aretha Franklin, Linda Ronstadt, Emmy Lou Harris, Barbra Streisand, Grace Slick and Janis Joplin. Singing songs on stage like 'Respect', 'Baby, I Love You', 'Piece of My Heart', and 'White Rabbit' led to a local Birmingham, Alabama band, The Ramblers making her their female vocalist. From there she was with the Homestead Act, another Birmingham act.
Victoria was invited by the University of Alabama to open for Bob Hope's Homecoming performance at Coleman Coliseum. Hope was very impressed with Victoria's performance, so he gave her his phone number and told her if she ever got to Los Angeles to give him a call. She did just that and became an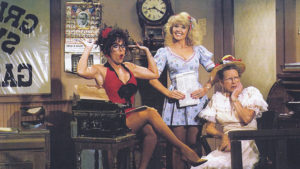 opening act for Hope. Another great opportunity opened for Victoria when she was offered a chance to be one of Connie Stevens' backing vocalist. For a while she worked extensively in the Birmingham, Alabama area with Bob Cain and the Cain Breakers at the Cain Break Supper Club, at the Sho-Boat Lounge with the Bachelors, Joe Namath's, opening for Jerry Lee Lewis and at the Domino Lounge.
Victoria's time in California led to a chance meeting with Buck Owens. Before she knew it, she was in a dressing room singing 'Help Me Make it Through the Night' for Buck and almost as suddenly she was on stage performing the song backed by Buck and the Buckaroos. He hired her as an opening act and later she would become the female vocalist with the Buckaroos. Then came Hee Haw. Victoria would be a regular as one of the Hee Haw Honeys from 1979-1990. Remember Miss Honeydew? That was Victoria. Being able to perform with such personalities as Buck Owens, Roy Clark, Grandpa Jones, Lulu and Miss Minnie Pearl was an exciting time for Victoria and has given her many wonderful memories.
Victoria spends a lot of time writing. She has written for Flower magazine and has recently released a book along with fellow Hee Haw Honey, Dianna Goodman entitled Hollywood Lights, Nashville Lights: Two Hee Haw Honeys Dish Life, Love, Elvis, Buck and Good Times in the Kornfield.
The Birmingham Record Collectors l Hall of Fame l Class of 2018
"Devoted to the Collecting of Music, It's Preservation and Lasting Friendships"