Born in Birmingham, Alabama, Hank Rust began grooming his radio career at the young age of 10 by simulating programs on a tape recorder and playing them back through a radio speaker. Even at this young age, he was also performing productions, using character voices, which portrayed various newspaper cartoon characters as well as new ones he created.
While in high school, and now at the age of 16, Hank began work at WYDE, a dominant number one Top 40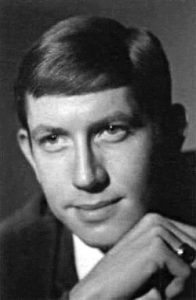 station in Birmingham while owning and operating a low power (80 watt) Top 40 station in this market, as well. Then it was on to the University of Alabama where he worked at the campus radio station and WTBC in Tuscaloosa, Alabama.
After graduating college, Hank was soon hired by M.D. Smith, owner of the well-established, and tenured, Smith Broadcasting Corporation which had originally owned radio and television stations across the country. While with Smith Broadcasting, Hank worked at WNUE, Ft. Walton Beach, Florida and WAAY, Huntsville, Alabama both of which were number one in their market areas. While in Huntsville, Hank also did some sports announcing at WAAY television before returning to WNUE to work the afternoon drive time shift from 4 – 6 p.m.
Hank had been asked to join the staff at WNOE, the New Orleans Top 40 leader, by Program Director Dan Diamond, however this was trumped by a U.S. Army induction notice, resulting in a move back to Birmingham to join a U.S. Army reserve unit.
Since Hank had known Birmingham radio icon Tommy Charles for many years, he was hired at WAQY (The Layton & Charles Station), and a short time later was contacted by Jim Taber, Program Director at Birmingham's Top 40 leader WSGN, to join The Good Guys team where he used the name "Russ Knight", and later Hank Rust. A couple years later, Hank re-joined Tommy Charles at WAQY as Program Director and drive-time (2-6 p.m.) disk jockey.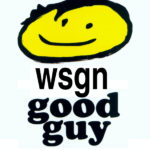 Hank later joined several top southeastern advertising agencies where he wrote copy for all media and announced for major well-known brands for radio and television worldwide before going into free-lance advertising which broadened his scope of success considerably more.
Hanks's last round of broadcasting was again at WYDE in 1993. He had gone by the station, just for a visit, with one of his former DJ associates, Ken Keen (Ken Tremelling) when he was, literally, "drafted" back into a DJ position by Ken as well as Wade Braiden, the General Manager. Hank remained at WYDE for seven months before the station went to an All Talk format in order to compete with market leader WERC.
The Birmingham Record Collectors  l  Hall of Fame  l  Class of 2016
"Devoted to the Collecting of Music, It's Preservation and Lasting Friendships"