June West Wetzel (Miss Midnight)
June West Wetzel grew up in Birmingham, Alabama attending Ensley High School. Talented even as child, June had a guest appearance on Birmingham's Mickey Mouse Club and sang for a segment of the Dick Van Dyke Show. Drawn to a career in performance media, she entered the University of Alabama Birmingham, at the time, a one building satellite of the main campus in Tuscaloosa. One of her instructors was the well-known James Hatcher, the UAB guru of speech, theater arts, and directing.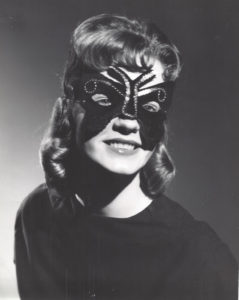 She worked tirelessly taping, listening, and honing her voice becoming more confident as time passed. Wanting to use that voice and loving radio, June applied for a job at WEZB 's "All Girl Radio" located in the basement of the Hollywood Country Club in Birmingham. After six months, a friend suggested she put her application in at WSGN. What began as a whim lead to becoming the leading female announcer in the Birmingham market. Her on-air persona as Miss Midnight carried the midnight to dawn shift for five years. Co-worker Dave Roddy says that she reset her inner clock and took her sultry voice to a daytime job!
In 1979, June moved to Panama City Beach and joined WMBB-TV as their morning news anchor. In addition to her broadcast career, June has modeled for Calvin Klein, performed in numerous commercials, locally and nationwide, become a fashion coordinator and commentator, and is the "Anytime Teller" voice in more than 12,000 banks across the country.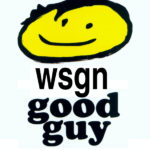 June West Wetzel continues to reside in Panama City Beach with her husband Keith, a retired Naval Aviator. They have one daughter and three grandchildren. She says, "I was an 'only child' and had an 'only child'. Now, making reservations for six adults and three highchairs does not even shock or surprise any of us."
June still misses all the WSGN Good Guys and the mystery of hiding behind the mask and microphone. It's safe to say her Birmingham fans miss the voice they remember as Miss Midnight.
The Birmingham Record Collectors  l  Hall of Fame  l  Class of 2016
"Devoted to the Collecting of Music, It's Preservation and Lasting Friendships"