Robert Barry McAnally (Joey Roberts)
Barry McAnally began his career in radio at his hometown of Sylacauga, Alabama's 630 watt FM station. From that time on, he was based at radio stations in north and central Alabama including Countrypolitan WYDE, Top 40's WVOK, and of course, WSGN. About the time he and his wife were starting their family,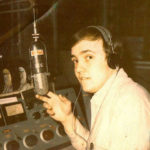 they moved from Sylacauga to Birmingham where he joined the south's premiere radio address, WSGN as one of their Good Guys with the air name of Joey Roberts. The experience was "mind blowing" according to Barry, who began to develop his own set of groupies and to enjoy perks of being a radio personality such as movie passes, free Big Macs, and the opportunity to rub elbows with big name musical groups like The Beach Boys, The Strawberry Alarm Clock, Vanilla Fudge, Steppenwolf and more while emceeing events. He enjoyed all of this while going to work every day on the 27th floor penthouse of the City Federal Building!
Friends were made while being a member of the elite Good Guys. Dave Roddy and Steve Norris (The Mop) to name two. The rest of his career he jumped around the Birmingham radio dial with amazing characters like Duke and Joe Rumore, Dan Brennan, Don Keith, Doug Layton, Ron Carney, Johnny Gray, Dave Campbell, Paul Finebaum, and even the legendary Bob Cain.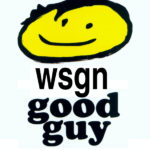 All in all, Barry McAnally feels very blessed to have had a great career and to have made wonderful friends. Retired from radio, he remains busy with his interests in free-lance voice-over work, motorcycle touring throughout the United States and Canada, spending time with his four grandchildren, and making what he refers to as an excellent Mojito! When asked why he chose a career in broadcasting, he replied "It's all inside work and there's no heavy lifting! Actually, the career kind of chose me. I always loved gadgets and electronics and then, there was the MUSIC!"
The Birmingham Record Collectors  l  Hall of Fame  l  Class of 2016
"Devoted to the Collecting of Music, It's Preservation and Lasting Friendships"