Born in Corinth, Mississippi in 1952, Jim Whitehead is an accomplished pianist as well as a songwriter. He began playing piano in church at the young age of 15. His first work experience came at a nightclub in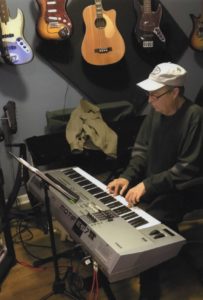 Guys, Tennessee. Moving to Tupelo, Mississippi, he began performing in various local clubs before landing a spot on local television with The Buddy and Kay Morning Show. By 1985, Jim was touring extensively with Carl Perkins throughout the United States and Europe. He left Perkins to perform and produce with Chips Moman in Memphis and coincidentally the first album he worked on was for Carl Perkins.
He also worked on one unreleased album entitled "Ringo in Memphis".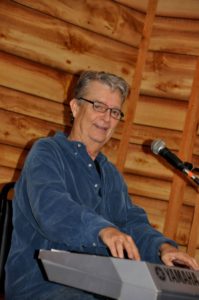 Later he would tour with The Impressions featuring Jerry Butler and Curtis Mayfield. Tired of touring, Whitehead moved to Nashville and began work with Jim Weatherly on catalogs of songs from talents such as Hall of Fame writer Dennis Morgan, Bread's Jimmy Griffin, Alabama's Larry Shell, Jerry and Sam Philips and many others. He pitched songs and produced demos for various artists and eventually cut his own "Too Bad for My Own Good" with Reba McEntire which earned him a Gold Record.
During Jim's 51 year music career, he shared the stage with such greats as Johnny Cash, Roy Orbison, Charlie Daniels, The Judds, Johnny Rivers, Allman Brothers, Alabama, Don Henley, and many more.
In 2013, Jim Whitehead began touring with Travis Wammack which he continues to the present day.
The Birmingham Record Collectors l Hall of Fame l Class of 2018
"Devoted to the Collecting of Music, It's Preservation and Lasting Friendships"