If there was ever a person that has dedicated his entire life to performing music, this man would have to be none other than Birmingham's own Henry Lovoy. Henry started his musical career at 4 years of age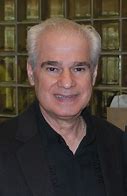 and at 56 is still performing daily. Born on February 2, 1947 to parents who owned and operated a grocery store on the Northside of Birmingham , Henry grew up in the Graymont Avenue area on the west side of town where he went to Woodrow Wilson Elementary School, then on to Ensley High School where he graduated in 1965, and then up to Jefferson State Community College with its initial start-up class in the fall of 1965 where he graduated majoring in business. Henry has a sister, Denice, and a brother Al, who was the lead singer of the Birmingham-based 'Wild Vybrashons' band who had a hit with 'A Place in the Sun".
At the age of 4, Henry's mother compelled him to start dancing lessons from the locally-acclaimed Levinge sisters where he practiced tap for 10 years. As rock 'n roll (and Elvis) was becoming the nation's rave, at age 6 Henry started his singing career by emulating Elvis (complete with sideburns painted on by his Mom with her eyebrow pencil) during his dance recitals. He was headliner – being one of about 5 boys and 200 girls in the programs. Henry won the cherished WAPI-TV "Happy Hal Burns Show" talent contest which was decided by write-in postcard vote. Henry says that his Mom bought dozens of penny postcards and gave them to every to send in. The prize was big for Henry – a chance to sing at the 1954 'Mother's Day Out' State Fair event. Henry's favorite artists at the time were Ray Charles, B.B. King, and Elvis as he listened to radio station WJLD – always on in his Dad's grocery store for the primary black customers' enjoyment. As Henry later grew to appreciate Bo Diddley's music, he learned how to play drums on a set that a neighbor owned. He performed "Hey Bo Diddley" on drums in his last dance recital in 1960 – complete with an all-girl chorus line chiming in the "Hey Bo Diddley".
He broke into professional singing when he was playing football in high school. On the bus after a victory, the band would sing "Hey Bo Diddley" with Henry on lead vocals. Someone mentioned to him that a local band needed a lead singer, so during AEA break in 1962, Henry joined the Counts as their lead singer – performing gigs at high schools around town. The Counts, with Robert Alexander, Bobby Marlin, and Ned Bibb, later evolved into another super local band, the Distortions. Henry, even though in high school, began working the Birmingham night club scene – from dives (like the Southern Steak House on the Bessemer Super Highway) to the elite (like Brother's Club on the corner of Highway 31 and Highway 150 in Hoover). Here, Henry, performing with the Road Runners, backed up Jayne Mansfield in her singing debut.
Henry's recording career began with a song that he had written himself. At 14 years old, he coined a fairly nasty version of "Baggie Maggie" which at the suggestion of friends he cleaned up and backed with Bo Diddley's "Hong Kong, Mississippi". Released on Birmingham's small Staff label, it has become a 2-sided rockabilly treasure. Ned Bibb (a bookwriter today) played the super guitar licks and some members of the Ramrods/James Gang were the other musicians. Henry remembers buying a WJLD disc jockey some Falstaff beer to get him to play it on the air. In 1966, performing with the Rockin' Rebellions, Henry and fellow band member wrote and recorded "By My Side", produced by Ed Boutwell on the Vaughn Ltd. label. It became a huge hit locally and regionally. "Any Way the Wind Blows" written by Frank Zappa was recorded in 1967, and became another regional hit. Henry recorded next on the Gold Dust label, which was a subsidiary of Sam Phillips' post-Elvis Sun label, with "Would You Like to Go With Me Somewhere" followed by "Oh What A Change" as the psychadelic era was beginning. After this, he left to form the band Chair when he landed a contract with Warner Brothers and released their single "Greater Miami Subterranean Rock Revival". Next came an LP effort as the group Boditch in 1971 that never ended up being released by United Artists due to financial differences. Henry recorded mnay jingles throughout the years with his friend and producer, Ed Boutwell. Henry and his bands performed on rock 'n roll shows and recorded literally all across the South extending up the East Coast and west to the West Coast. They played with way too many big-name groups to mention here. They won the local, then the coveted Southeast Region Title at the Atlanta Battle Of The Bands, beating off competition from Georgia, Florida and the Carolinas.
Henry formed his current group, Razz-Ma-Tazz, 16 years ago. The current band has been together for an unbelievable 10 years – performing to loyal fans daily at Hogan's here in Birmingham. They are probably the absolute best cover band in the South – doing renditioons from the 50's and 60's of all genres to current styles by Train and SmashMouth.
Henry states that he has truly been bleesed by being able to do what he loves for a living. He says that he owes it all to one person. When he found his wife Lynne in Shades Valley, and married her in October of 1969, he found his lifelong supporter and reality-checker. "Lynne taught me about people and how to treat them", Henry claims. They have also been blessed with a wonderful son, Henry Lovoy, Jr., a 30-year-old well-respected computer analyst at HealthSouth, who is the father of Henry's cherished 2-year-old grandaughter, Audrey Caroline, who Henry says has great musical potential already. For some reason, we know that she will be as loved and revered by music lovers in Birmingham as much as we treasure our own Henry Lovoy.