Guitarist, bassist, and songwriter Albert "Junior" Lowe was born in Florence, Alabama in 1940. His parents gave him his first guitar, a Gene Autry model, at 6 years of age and by 12, he had formed his own band. During his youth, he developed a keen interest in country music as well as gospel music. He would go on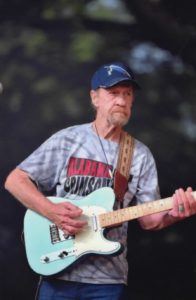 the road with the Fairlanes joining bandmates Billy Sherrill, Terry Thompson, and Rick Hall. Shortly after, Rick Hall left to open Fame Studios and Junior replaced him in the band as a bass player.
Later Rick asked him to play at Fame on demo recordings where he later became a regular session musician. For over 11 years, Junior played with top names in the music industry including Arthur Alexander, Duane Allman, Solomon Burke, Clarence Carter, Aretha Franklin, Bobbie Gentry, Willie Hightower, Etta James, Little Richard, Liza Minelli, Wayne Newton, The Osmonds, Wilson Pickett, Lou Rawls, Otis Redding, The Righteous Brothers, Percy Sledge, Candi Staton and many others. His work with these artists earned the Fame Studio Backup Band a reputation unequaled in the music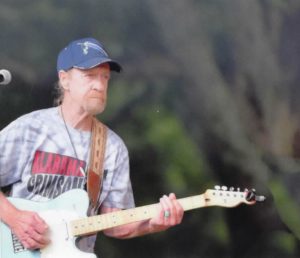 business, earning the nickname "The Fame Gang".
In 1971, Lowe began writing his own songs. Many were recorded by artists such as Hank Williams, Jr., Little Richard, Tom Jones, Ike and Tina Turner, and Percy Sledge. He toured with Hank Williams, Jr. and Little Richard and played on hits like "When a Man Loves a Woman", Land of a 1000 Dances", "I'd Rather Go Blind", and "Mustang Sally". In the 1990s, Little Richard asked him to join his band as they toured the United States and Europe.
Albert "Junior" Lowe was inducted into the Alabama Music Hall of Fame in 1999. Today, he continues to live in the Shoals and play his music.
The Birmingham Record Collectors l Hall of Fame l Class of 2018
"Devoted to the Collecting of Music, It's Preservation and Lasting Friendships"